On the upper floor there is a cosy 3-room flat for 4-6 people. The living room has a comfortable large sofa bed that can be used as an additional double bed. The morning light-flooded room expands through a large sliding door onto a small balcony.
One bedroom is equipped with a large double bed and a cot,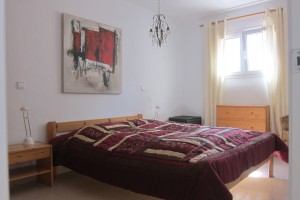 while another bedroom contains two single beds, but they can also be put together.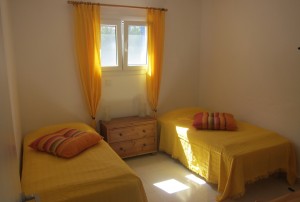 The bathroom has a shower as well as a bathtub.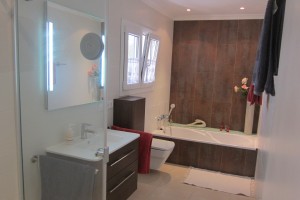 The spacious, fully equipped eat-in kitchen expands through a sliding door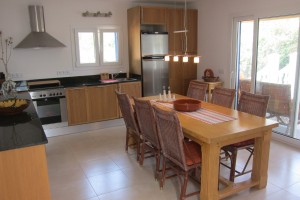 to the lounge area of the covered west terrace.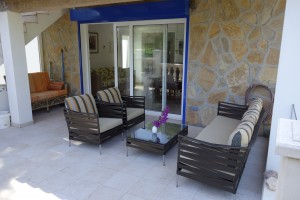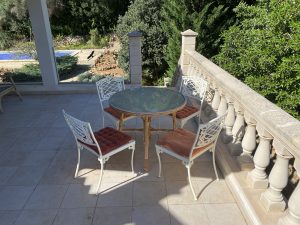 From here, a staircase leads to the roof terrace, where a day bed invites you to a midday nap or even romantic full moon nights.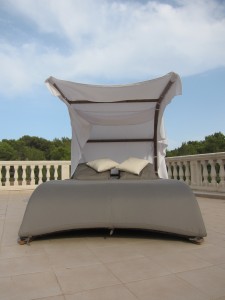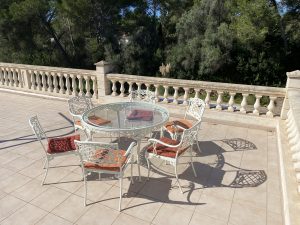 The pool and garden can be reached directly via another staircase.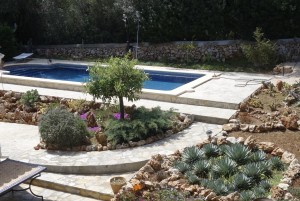 The overnight price is valid for an occupancy of up to 4 persons (for each additional person 20 -25 € surcharge will be added) and is staggered as follows.

26.5. bis 16.6.22: 110 €
17.6. bis 11.9.22: 145 €
12.9. bis 16.10.22: 110 €
17.10. bis 6.11.22: 100 €
7.11. bis 22.12.22: 95 €

23.12. bis 8.1.23: 110 €
9.1. bis 31.3.23: 95 €
1.4. bis 25.5.23: 100 €
The minimum rental period is 6 nights. The service fee is € 130.
You can see what the garden and pool area look like by clicking on the following link: Garten und Pool