The modern furnished apartment for 4 guests captivates by its central living room and its open kitchen.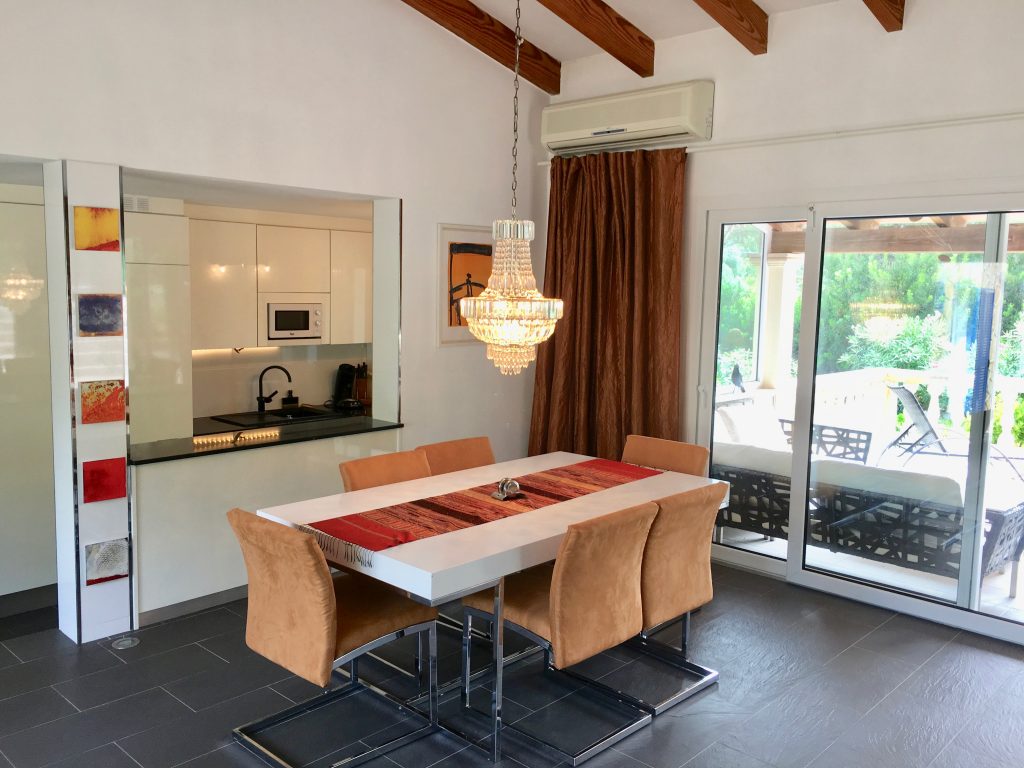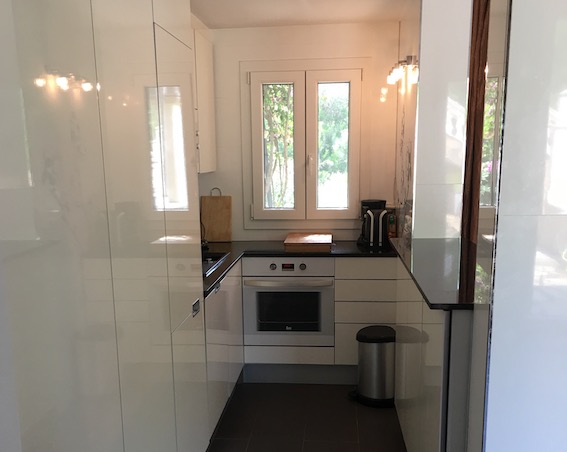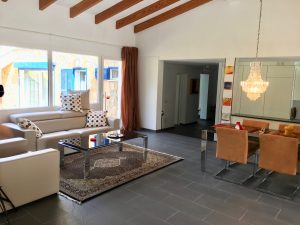 This living space has direct exit to a north-west terrace with a dining table. In addition, the roofed terrace to the south extends the living space to the generous lounge area and an additional dining table. While in summer the roof of this terrace provides a cool shadowed place, it change in winter month like January and February to a perfect warm, wind protected and sunny spot to get the first burn of the year.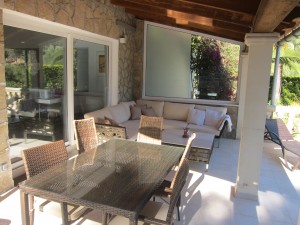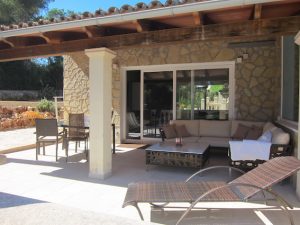 One bedroom faces south, but stays cool even in summer.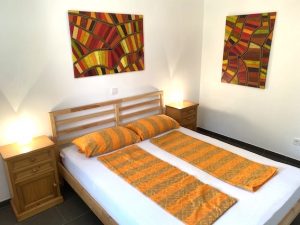 Another generous room can be used as a salon or bedroom and is equipped with 2 single beds and a high quality sleeping coach. The room has direct access to the bathroom, the north-west terrace and the pool.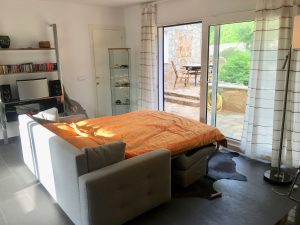 The bathroom with spacious shower area allows direct access to the garden and pool.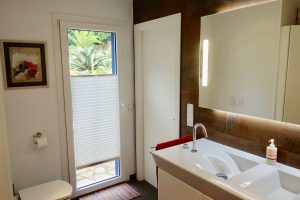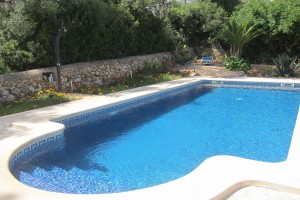 Accommodation prices in 2020/21 are graduated as follows:
8.1. to 31.3.: 75 €
1.4. to 31.5.: 85 €
1.6. to 30.6.: 100 €
1.7. to 10.9.: 140 €
11.9. to 30.9.: 100 €
1.10. to 31.10.: 85 €
1.11. to 18.12. : 75 €
19.12. to 7.1.: 100 €
The minimum rental period is 6 nights. The service fee is 120 €.
You can see how the garden and pool area look like by clicking on the following link: Garden and Pool